Sports
Journalism and tennis actually have things in common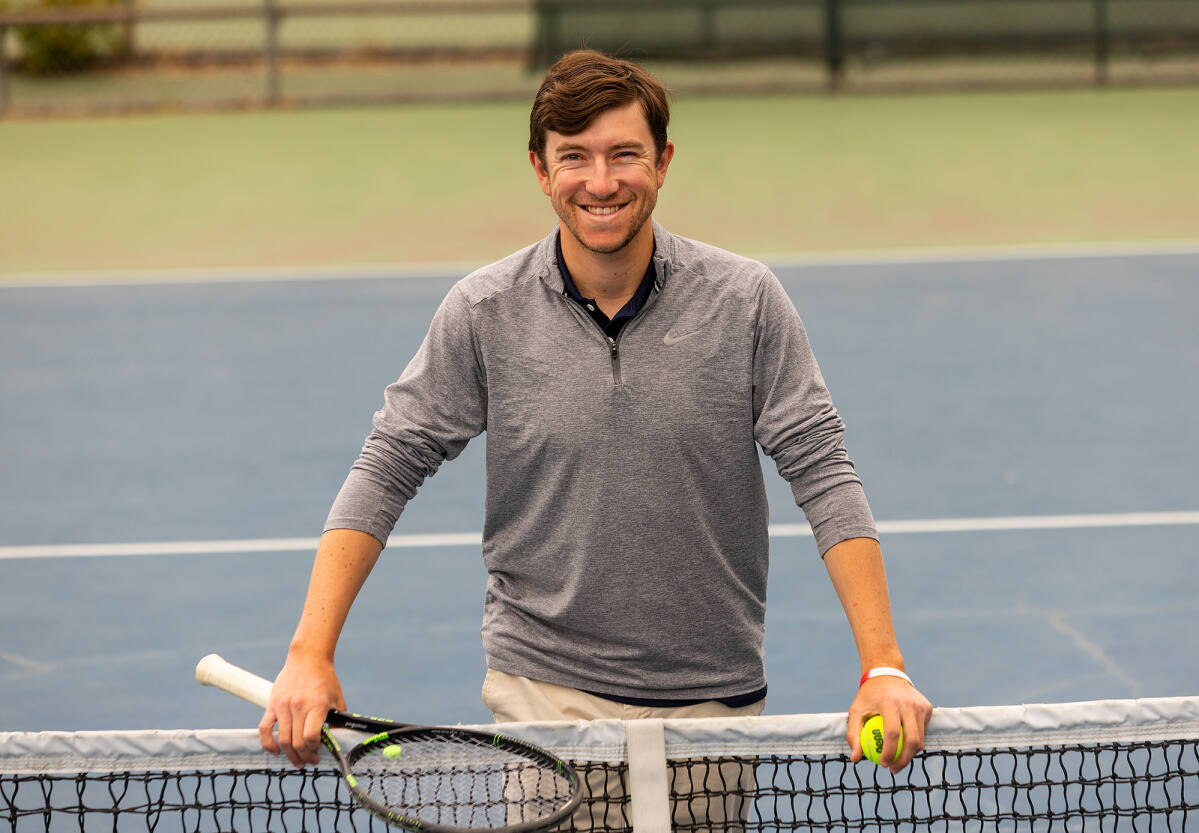 Editor's note: "Behind the Byline" introduces you to those who write stories, take photos, design pages and edit the content we deliver in our print editions and on pressdemocrat.com. We are more than journalists. As you will see, we are also your neighbors with unique backgrounds and experiences who proudly call Sonoma County home. Today we feature sportswriter Kienan O'Doherty.
Growing up in Mill Valley, I was one of those kids who played every sport under the sun.
Baseball, basketball, football. You name it, I played it. Except for football, of course. I was second on the wait list after registrations and never got to put on the towels, which I am so grateful to this day.
Like most kids, I dreamed of being a professional athlete. My childhood friends and I spent hours in Boyle Park, fantasizing about how we would be the next middle duo for the San Francisco Giants. We practiced doing double plays over and over again, just like Rich Aurilia, Jeff Kent and Ray Durham would do in what is now Oracle Park.
After all, a child can dream, right?
Over the years, I slowly realized that I had yet another dream, a desire that brings me here today.
You see, I'm 75% Irish. This means that I am blessed, and sometimes cursed, with the infamous "gift of chatter." I like a good conversation, but sometimes talk too much. It's one of the greatest gifts in the world, if you know how to use it.
That being said, my dream then turned into a play-by-play commentator. I was in love with it; listening to Duane Kuiper, Mike Krukow, Jon Miller and Dave Flannery on a daily basis, reading books by Jim Nantz and Al Michaels (which I still have, by the way). I would learn any way I could.
I started the broadcast club in high school at Stuart Hall, calling every school basketball game myself. It continued in college, as I called men's and women's soccer, and even some NCAA tournament games. I would still like to do it again one day to some extent.
While I was doing sports broadcasting, there was no specialization for this profession; the closest thing we had was journalism. So I took a chance and specialized in this field, although I had never written for a newspaper.
Turns out that was the best way to use that chatter gift. I always tell myself, if you can't talk about it, write about it.
It was hard to start. Those college days were filled with late nights, constant black ink on our journals, and bad grades (thanks, Paul Kostyu). I tried and tried to find something that might relate, but I just couldn't. Until I did – through tennis.
The sport I started the latest was the one I practiced the longest. I started playing tennis at 12 and played throughout college. Today I try to get out as much as possible, but my Wilson blades are a little rusty.
So how on earth are tennis and journalism correlated? In more ways than you think.
You see, writing a sports story is a bit like a tennis point; the serve is the lede and dictates how the story will unfold, much like the serve dictates the point in tennis.
The serve is also one of the most powerful strokes in a tennis player's arsenal, as is the lead in a story. You want something that sets the tone early and keeps the opponent guessing.
Your footwork and movement is how you write the story, taking the reader through the game in the most eloquent way possible.
As you build the point through your groundstrokes – forehand and backhand – the excitement builds, much like keeping the reader on the edge of their seat, wanting to see how that outing happened.
With your opponent now deep in the corner, you come to the net for an easy shot. This, as with the story, is the final dagger – the culmination of the adrenaline-filled journey the reader has just experienced.
It's this thought process that has kept me going, from my first gig at a hyperlocal newspaper in southeast Ohio (near our editor Richard A. Green's hometown), to now.
Although I'm still young in my career, I've had the privilege of covering many cool sporting events, from Ohio State football to the Columbus Blue Jackets to high school state championships. . Athletics is in my blood and it will never go away.
This, plus this famous "gift", is a very good combo.
Athletics can be about just about anything, you just have to figure out the what and the how. I'm lucky to have found mine.
You can reach editor Kienan O'Doherty at 415-887-8650 or [email protected]. On Twitter @kodoherty22.