Entertainment
Jack Harlow and Fergie's 2022 MTV VMAs Performance | Video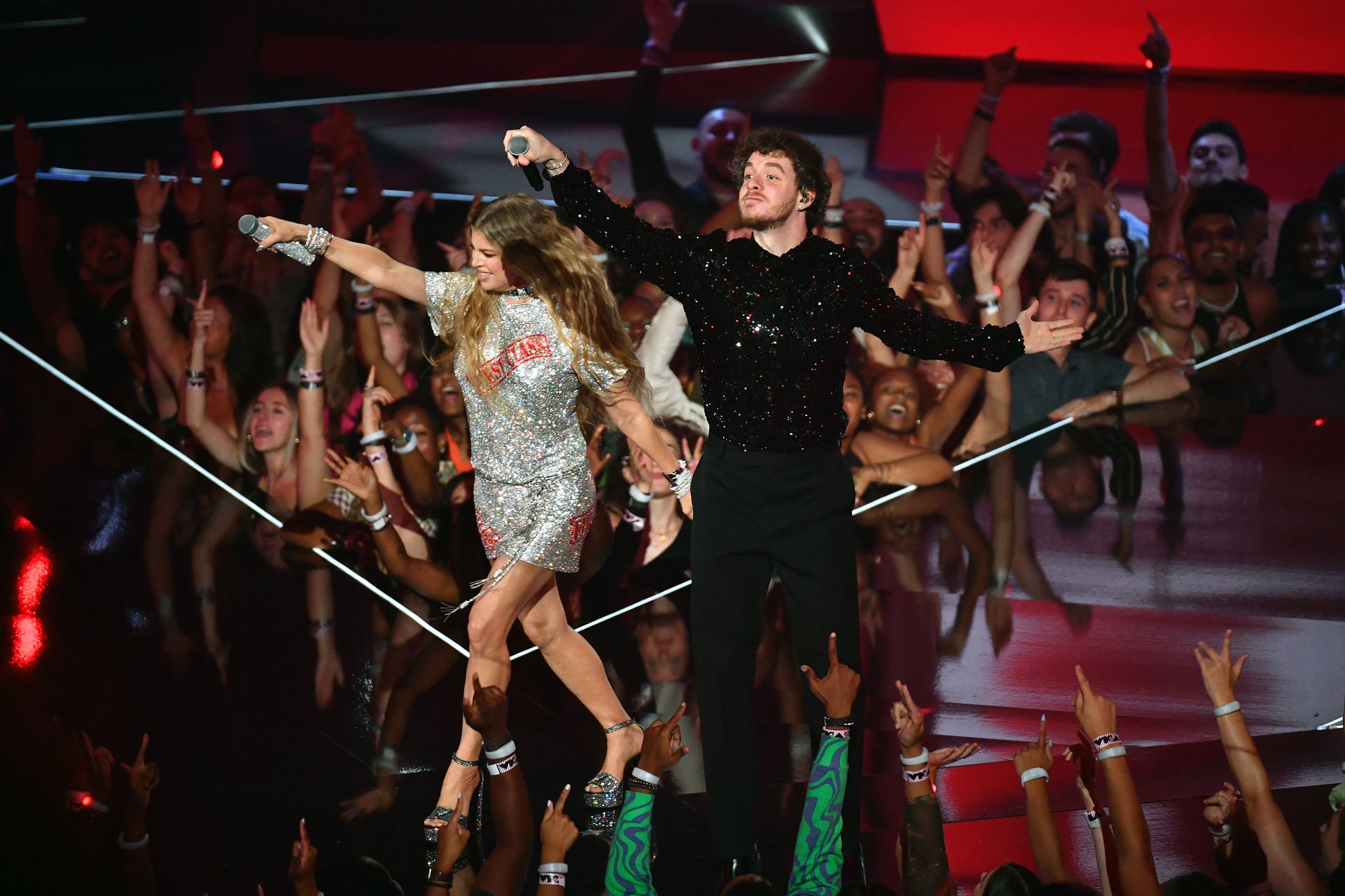 Image source: Getty / ANGELA WEISS
Jack Harlow took his performance skills to new heights for his 2022 MTV VMA set. The "Come Home the Kids Miss You" rapper opened the big show on August 28 ahead of his emcee gig and delivered a star-studded performance of "First Class" at the Prudential Center in New Jersey, with brief cameos from the likes of Chloë, Avril Lavigne, Saucy Santana and Becky G.
Harlow's performance was also accompanied by a very special surprise appearance from Fergie, who appeared to perform her 2006 hit song, "Glamorous," aka the song Harlow sampled for her track. The rapper's opening number set the bar high for his big night as he nabbed a handful of VMA nominations, including Video of the Year and Artist of the Year.
In addition to his performance, Harlow co-hosts the VMAs alongside Nicki Minaj and LL Cool J, as the trio of hip-hop stars, for the first time ever, are tasked with announcing artists, presenters, winners and other VMAs. segments together at the MTV awards show.
Harlow's electric VMAs performance comes after sharing the stage with Brandy at the 2022 BET Awards. The duo performed "First Class" and surprised viewers with a special freestyle verse from the vocal icon. Harlow is also set to join Sinqua Walls in an upcoming reboot of '90s sports comedy "White Men Can't Jump," and it's unclear what else he has up his sleeve.
Watch Harlow and Fergie's upcoming VMA performances.