Business
Casino will be released on PC in 2023
Curve Games and French indie studio Homo Ludens announced this week that Booming Business: Casino is headed to the PC next year. Much like previous titles in this genre, this one will let you run a business as best you can in a world filled with animals that run the show. Everything from setting up the land, building the casino and what will be on it, hiring employees and "legitimately" running the place while doing other shady things on the side . The game is currently slated for release in 2023, so for now, enjoy the latest trailer.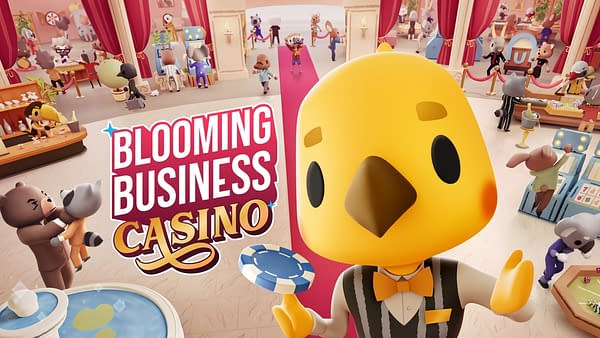 In this tycoon game, inspired by the rise of Las Vegas in the 1950s, explore a retro fantasy world and go from a small operation to a big success! Design, build and manage your casino in this bustling world where the sky is the limit. Work alongside cute animals that are anything but cuddly. Make sure to maximize customer types and visitor satisfaction while juggling their increasingly complex demands. Attract different types of customers, from tourists to cops to gangsters, they all have distinct looks…and competitive tastes. Will you choose to cater to tourists? Or do you prefer to attract the gangsters?

There are many ways to make them happy. As you attract more customers of the same type, your reputation and income will increase. Meet unique VIPs, they have different skills and are much more demanding than other customers! Complete missions to get to know them. Connecting with them and knowing their background, goals, and desires will be essential. Specialize your casino and adapt your management to meet their wildest pet peeves for big rewards! Your choices will have an impact on their behavior.

Build a multi-storey casino: More floors means more space to organize your casino games and create a lively and thriving business.
From slot machines to poker: Invest in casino games and set them to control the House Edge, you are in full control!
Build your A-team: Level up your Pitboss and take advantage of the Quirks you give them to unlock their bonuses and improve their results.
Choose your hires: Place break rooms, manage your safe and deal with employees… In your basement of course, as any self-respecting billionaire would do. The entire basement is reserved for you and your employees, out of sight.
Get new items: Unlock new items and bonuses for your casino using the market research tree. Are you going to rig the system or legally maximize the fun? Make your own choices and deal with their consequences.